What we do
Here's a glimpse of what do we at the events we run, the projects we encourage others to carry out and the training we provide.
Events
We have run more than 100 events at venues throughout Scotland. With a few exceptions there are no restrictions on where we can run activities. From schools to adventure playgrounds, village halls and theatres to playing fields and forest classrooms, visitor centres and a castle, all have been very successful events, and we're looking forward to more. Please contact info@darkskyscotland.org.uk if you would like any further information, or would like to enquire about hosting an event. Here are the activities which go towards making up our Dark Sky events.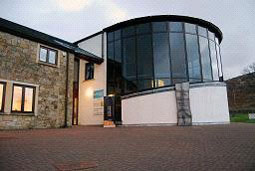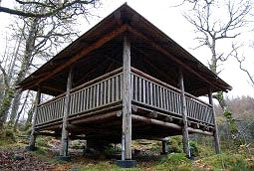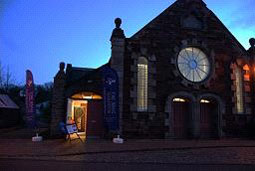 Stargazing
On clear evenings, there's always lots to see – stars, planets, comets, meteors, nebulae and even other galaxies have all been on the menu.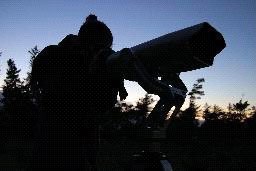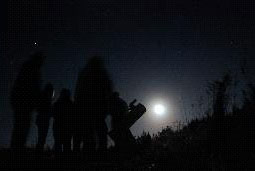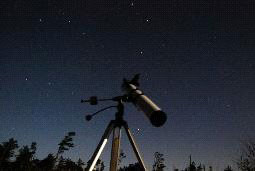 You don't need a telescope to do stargazing – a lot of what we do during an observing session is naked-eye stargazing, and there is more than enough to see through just your eyeballs! Telescopes and binoculars are great for getting a really good view of the moon, or to see the rings round the planet Saturn, but for picking out constellations – the pictures and patterns made of stars - your eyes are far better, as they can see a much larger area of sky at one time.
(Maximum duration 1 hour)
Daylight Observing
But we don't just go out at night – we can look at things during the day too. Using our Solar telescopes or projecting images onto a bit of paper, we can show you what's happening on the surface of our local star, from great exploding loops of gas four times wider than the Earth leaping off the solar surface to sunspots on the surface itself.
(Drop-in activity)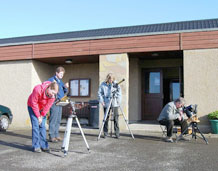 During the daylight hours, we also do a range of activities for all the family.
Rocket making and launching
One of our most popular activities, get hands-on and build your own rocket, have a think about the best design to use, and any extras you want to add, then fire it from our compressed-air launcher – how high will yours go?
(Usual duration 30 minutes)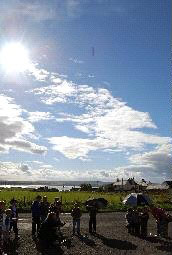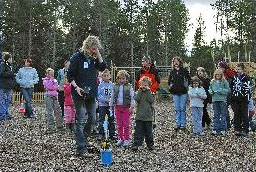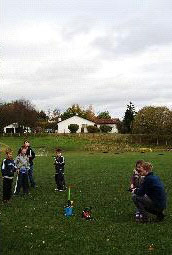 Comet making demonstrations
During our comet-making sessions, we create a (small-scale!) comet before your eyes, using every-day ingredients, most of which you could find in your home. The key thing is, these ingredients are also present in comets, so what we end up with is our very own 'Dirty snowball', mini versions of the city-sized lumps of ice flying around the outskirts of our solar-system!
(Usual duration 30 minutes)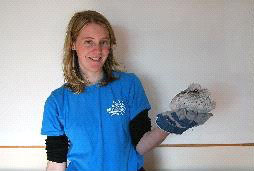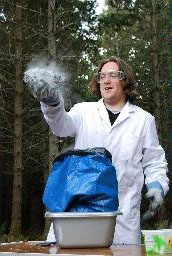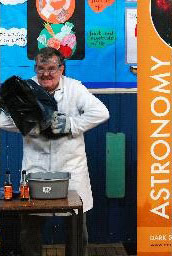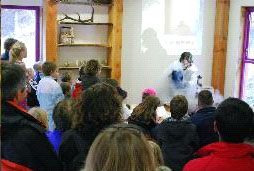 Meteorite handling
When it comes to 'Old', what do you think of? That squishy bit of fruit that's been sitting about for a few weeks? Maybe a car from the early 1990s? How about your grandparents? How about an old house or castle, a few hundred years old maybe? With our meteorites, you have a chance to hold something as old as our solar system, as old as the sun – not hundreds or thousands of years old, not even millions, but BILLIONS of years old! The oldest thing you will ever hold!
(Drop-in activity, or as part of Comets)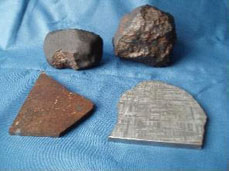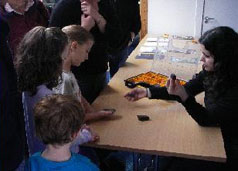 Star Shows
These take place inside our inflatable Starlab Planetarium. This means we can show you what the night sky looks like, even when the sun is up, or the clouds are blocking the view of the real stars. The Starlab is like a giant dome-tent, – you go inside, we turn the lights down, and project the stars into the inner skin of the dome, so you can see where everything is, and start to learn some constellations and star-hopping techniques to find other interesting objects up there in the real night sky.
(Usual duration 30 minutes plus questions)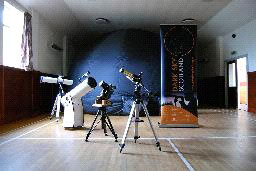 Training Workshops
Our Dark Sky training workshop introduces you to ways of helping people to enjoy the night sky. We have trained more than 1,000 teachers,outdoor educators, community group leaders, science communicators or tourism businesses.
(Usual duration 1.5 to 2 hours depending on programme)
To book a place or discuss hosting your own training workshop please contact us at info@darkskyscotland.org.uk or 0131 668 8343.

If you would like further information we have a sample programme available:
Sample Programme [Word Doc/300 KB]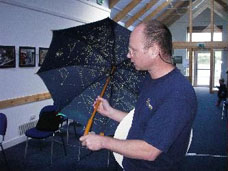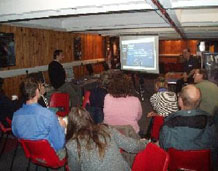 .